Did you just buy, rent or build a new home for your family? Congratulations! You will be so excited about all of the possibilities available to you for decorating. This becomes your blank canvas to craft on, but first, you have to decide where each wall, ceiling and floor will be. You can start slow but if you take a little bit of time now to plan, you can save yourself so much money and time in the long run! Here are some fun decorating tips and tricks for your new home.
Painting Your New Home
Be Braver. Go For A Darker Shade For Contrast!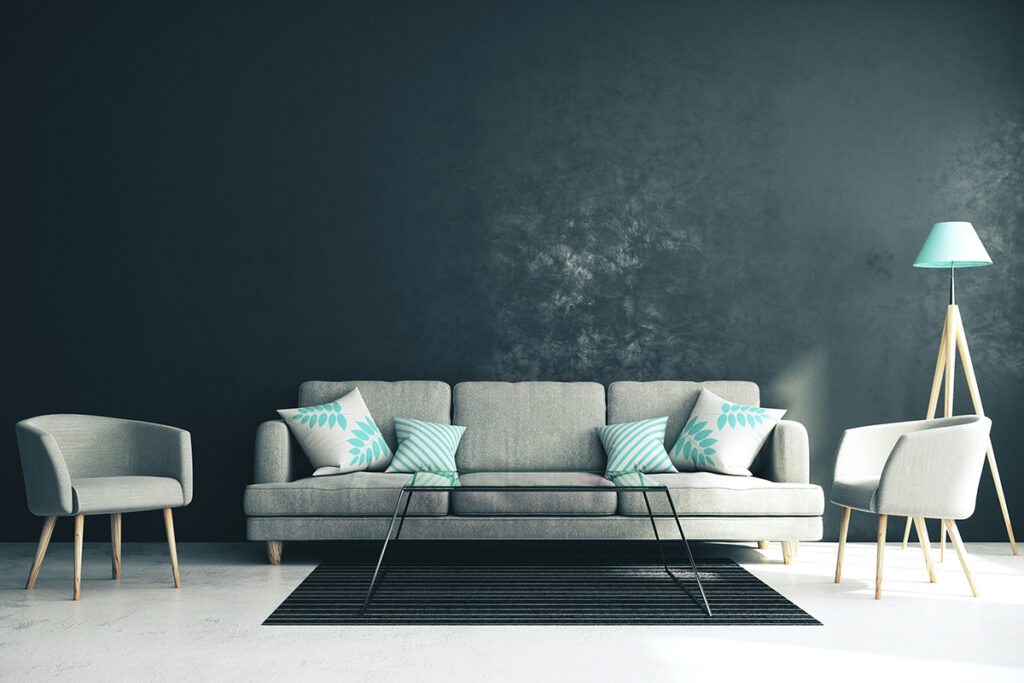 You can paint your walls any colour that you want. This is the first thing that people notice when they come into your home. To save time and money, you can paint your walls with a dark colour and then border them with a bright contrasting colour. This way, it hides scuffs and marks.
Let Your Colour Scheme Flow...
You can also take the colour from a wall one small room in your home to another if they are connected or open up to each other. You can also paint your baseboards and doors any colour of your choice which will make the new home feel more like you. Don't forget about ceilings. You can do plain white or any colour that you want to make the room feel taller. You can also paint your floors to give them a little colour, but that is more for the individual preference.
Lighting Your New Home
If you have some darker corners in your new home, bring in some fun lighting to open up the space. You can also add lighting in your kitchen or dining room to create a fun ambience for when you are spending time with the family.
Update Your Fixtures
You can also swap out your old fixtures to give the home a little bit more personality. Examples include faucets, light fixtures, towel bars and toilet paper holders. If you feel like the whole house needs a little bit of makeover, you can change out your doorknobs to create a little bit of pizzazz.
Set The Tone at The Front Door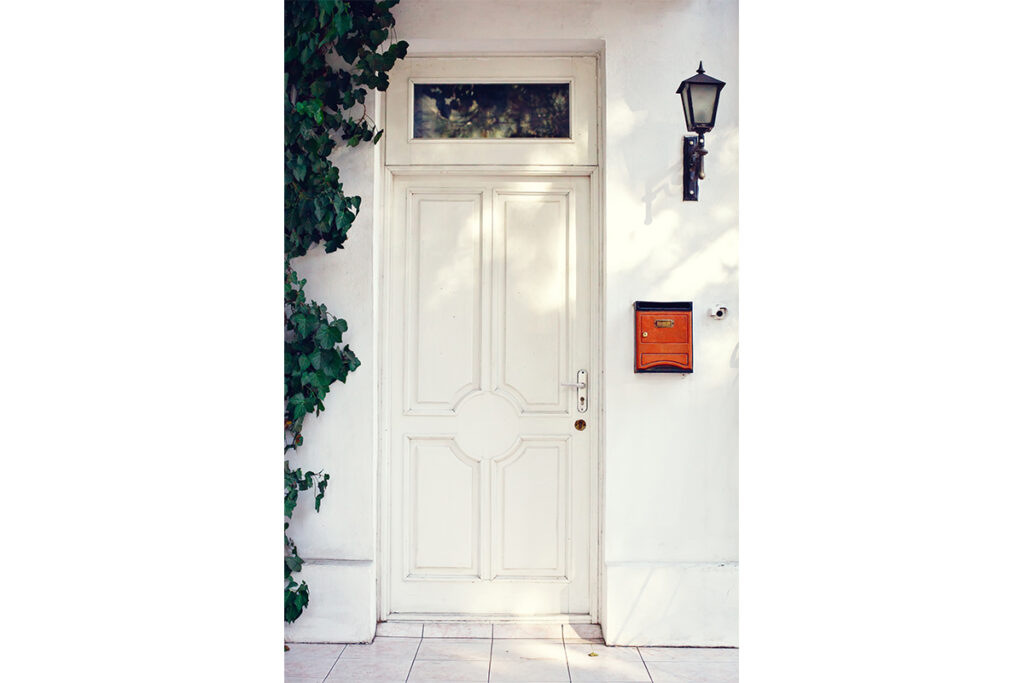 This is among the best decorating tips and tricks in new home décor. It can be achieved by painting the door a fun colour in line with the theme of your home. If you have a more traditional family, paint the door in a neutral colour. If your family likes to have fun, paint it a bright colour. Lighting around the door is also important so that people can see clearly as they come into the house. For a traditional feel, use an archway or lantern style lighting that runs along or on top of the door.
Let The Sunshine in Your Kitchen
In most cases, the kitchen is a focal point in your home. In this room, you want to make sure that it is bright and welcoming. The easiest way to do this is by bringing in some sunshine through your windows. If you have a lot of windows, then this job is easy. If you have a smaller kitchen, bring in some lighting to brighten the room up.
Remember the Baseboards
Baseboards are an easy way to add a little bit of colour to your new home. They also help push back your new carpet or hardwood floor so that they don't get dirty. You can paint them a fun colour, add some wallpaper to them or even paint an accent stripe down the middle. Don't be afraid to have fun with them, they are usually the part of the room that can handle a little bit of change.
Spruce Up The Windows With Some Simple Treatments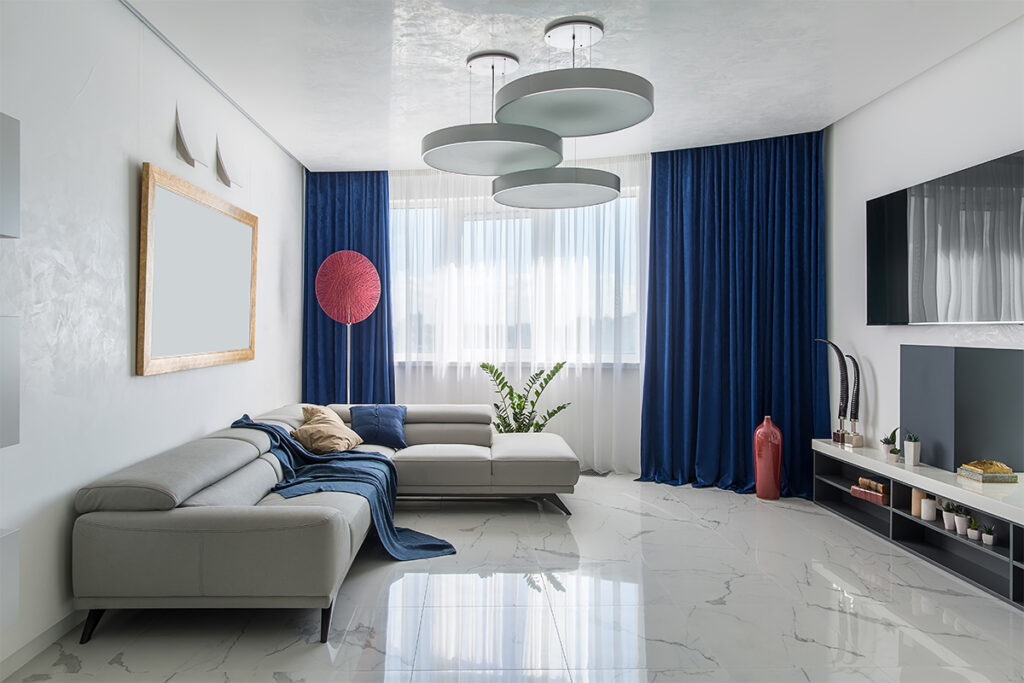 This will help you keep out the sun, cover up your large appliances or make the room feel cosier. You can use simple curtains, drapes or even blinds. You can also go for a more modern look with sheers or even large panels. Remember, curtains are always in style!
Hang a mirror in every room.
Mirrors can be used to create the illusion of more space in any room. If you have a smaller room, hang it opposite of the door and it will make it feel like a larger room. Another decorating tips and tricks is that you can also add mirrors in hallways to make them seem taller and wider.
Be Brave & Install Bold Artwork
Art should be fun and add a little bit of personality to your room. You can go for a more traditional look with large still life paintings or you can pick something bright, bold and patterned to add a little bit of texture to your room.
Be Sure To Scale Your Artwork
A simple decorating tips and tricks, way to liven up any room is to hang some fun pieces of artwork. You can go all out and use large pieces or even small pictures to bring in that pop of colour. If you are renting, don't forget to ask your landlord if there are any rules about hanging up art or if you can paint some of the walls. If you are allowed to, painting a large stripe or an accent wall is a great way to really bring in some colour.
Anchor & Area rugs
Anchor the furniture in your room with rugs. A rug can help define a space and also add some warmth to the room. You can also match your current decor with an area rug that works as a centrepiece for the room. You can even mix things up and use two different styles of rugs in one room.
Utilise Coffee & Side Tables
You can use these tables to rest drinks or magazines on. You can also use them to add some extra seating when you need it. Remember, if you are renting a furnished property, make sure they are sturdy enough for people to sit on. You don't want to be known for breaking your landlord's furniture!
Coffee tables are also a great way to add an extra touch of colour to your living room. If you don't want to paint or add wallpaper, this is a great alternative, and it will liven up the room.
In Conclusion
For most people, it is difficult to move into a new home and make it feel like their own. In order to achieve this you need to add your personal touch to the rooms that matter most which include the bathroom, bedroom, kitchen and family room. Also, remember to put in place the above-decorating tips and tricks to decorate and make your new home an amazing place to be.
Thank you for reading this article on decorating tips and tricks! Hope you found it very inspirational, while you are here why not read some of our other articles on home decor such as our guide to flooring in kids bedrooms. Or find out the best way to stick wallpaper to wooden furniture!