A deck is a great investment for any home. It offers an extra living space, it's perfect for entertaining, and it can increase the value of your property. But with this added value comes additional responsibility: painting a deck! If you're looking to make sure that yours looks its best year-round, then this post is for you. We'll go over everything from what paints work best to when to paint in order to keep your exterior looking fresh and beautiful.
How do you prepare a deck for painting?
The first step in preparing a deck for painting is to sweep off the surface. If there are any excess leaves or debris, then use your blower to remove them. You may also want to power wash it if you have one available. This will ensure that your finished piece doesn't look like an old dusty mess!
What type of paint should I be looking for?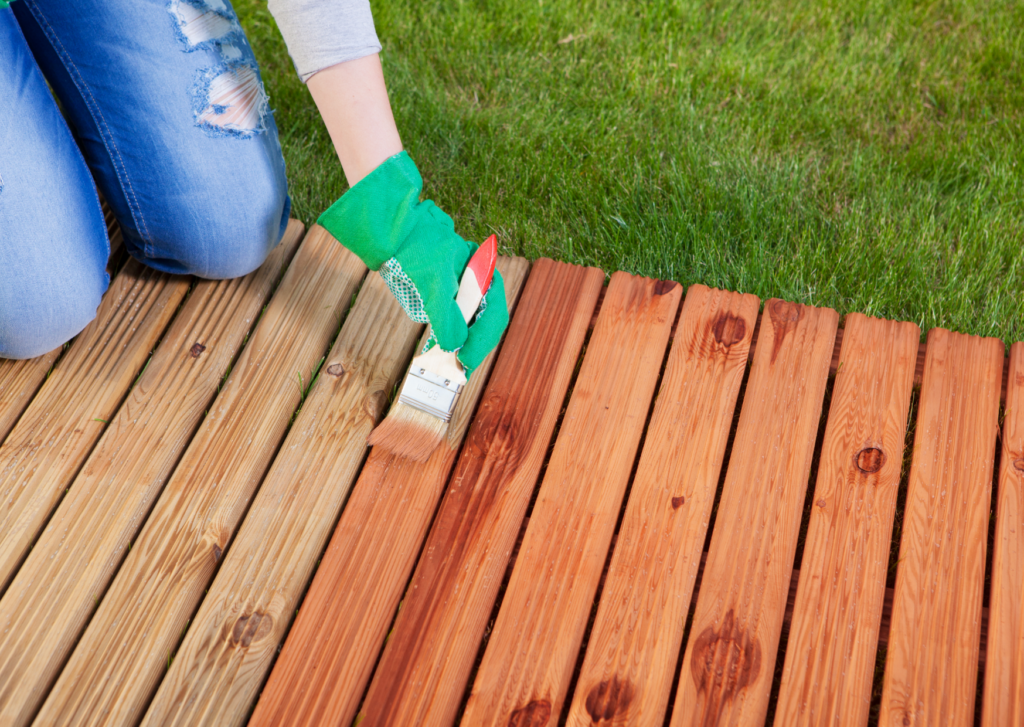 Your choice of paint depends on what material you're working with and where it'll sit once completed. For example, oil paints work better when applied over wood while latex works best on surfaces such as vinyl siding and concrete because they can withstand heat (i.e., from direct sunlight). It's important to make sure that whatever product you choose can withstand the elements where it'll reside once completed; otherwise, it will chip or peel.
What type of paint should I use for an indoor deck?
If you're painting your outdoor living space indoors (i.e., on a covered porch), then latex is typically the best option. You may also want to consider using semi-transparent paints so that they don't obscure any natural light coming in through windows and doors during daylight hours. If your porch has vinyl siding or concrete flooring, go ahead and use whatever product you prefer!
What do I need before starting?
When beginning any home DIY project, be sure you have a few key tools on hand:
Paint trays or tins for mixing paint colours and keeping your brush clean.
A gallon of exterior latex house paint, primer (if you're using it), and clear coat, this will vary depending on the surface type where you plan to apply your finish--talk with an associate at the store if there's anything you need help deciding.
What kind of paint do you use on a deck?
Paint on a deck can be any type of exterior grade paint. Usually what you use is dependent on your preferences and the surface where it will be applied, so talk to an associate at the store if there's anything you need help deciding.
Typically we recommend using either high-quality latex paints or oil-based products for decks, as these surfaces require different types of finishes. For more information about how to choose which kind of paint to use please see our blog post "Painting a Deck: The Ultimate Guide.
Can I spray paint my deck?
Spraying paint on a deck is not recommended because it can be difficult to get the finish even, and you have no control over which direction the paint runs.
However, if spraying paint is your preference please make sure that the surface will accept an aerosol spray application (most surfaces are okay with this), then use high-pressure airless sprayers for best results. Again, we recommend using either latex or oil paints as these materials require different types of finishes.
Should I pressure wash my deck before painting?
The goal of pressure washing a deck is to remove any dirt, mould and mildew that may have accumulated on the surface. Pressure washers are most effective when water can penetrate deep into cracks in the wood rather than just sitting on top of it.
A power-washing should be done with care so as not to damage the wood or make gouges in its finish; use low temperatures for more gentle cleaning. Once you're satisfied clean your deck well before painting – rinse away all traces of soap or detergent. If you decide against pressure washing, then we recommend using one coat of primer followed by two coats of paint (or sealant) with each coat applied at least 24 hours apart from one another.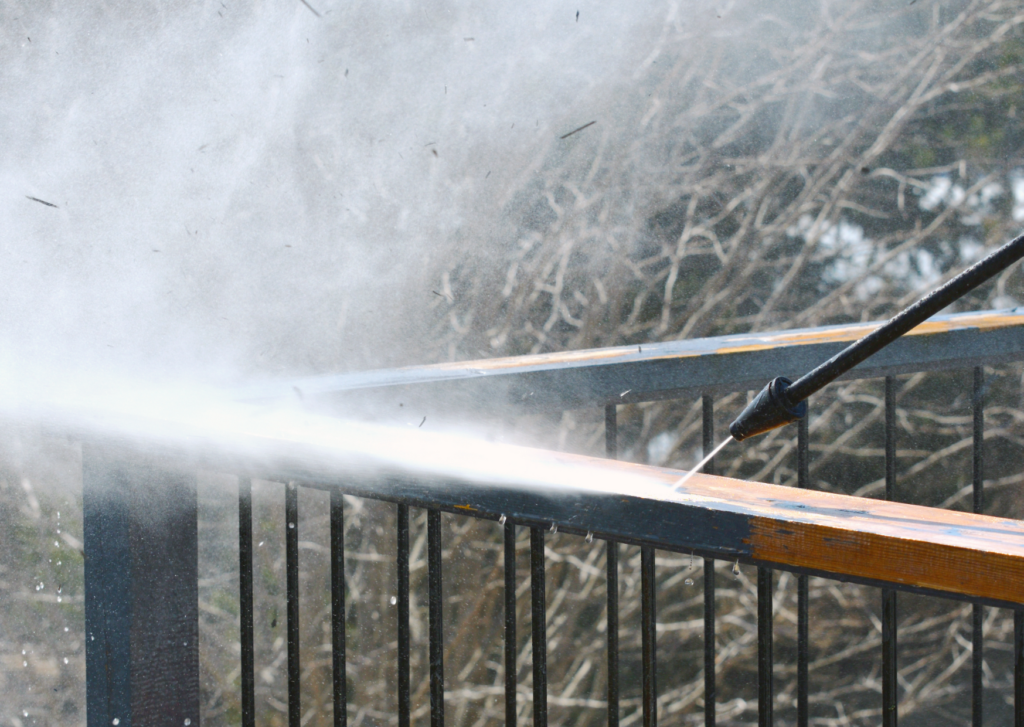 Do you need to prime a deck before painting?
It's a good idea to prime and seals the deck before starting, with each coat applied at least 24 hours apart. This will provide protection against moisture penetration when it rains or water is spilt on the surface of your deck. Priming also helps ensure that paint adheres better and lasts longer by filling in any wood cracks which may be present but not visible now or which might develop over time due to exposure to sunlight, rain, ice dams etc.
Some decks are made from pressure-treated lumber so they're already resistant to decay; if you have this type of material then there's no need for primer - just start painting! However, if you don't know what type of wood your deck is constructed from (or even if it's not wood) then you should apply a water-resistant primer.
Painting your deck is an easy and inexpensive way to make it feel new again - even if just for the summer.